Phosphorescent (Matthew Houck) succeeds like never before with his latest release Pride on the Secretly Canadian / Dead Oceans label. Whether it was moving to Brooklyn or just growth as an artist, Pride is all that I had hope Phosphorescent would be. A fan ever since A Hundred Times Or More, I've always wanted a song like Cocaine Lights or My Dove, My Lamb... and now we have it. With hints of Dennis Wilson's ghost on a Will Oldham island during camp town races backed by the angelic choir you heard the day your grandma died, Pride rises near the top of 2007 releases, and as mentioned, Phosphorescent's best. If you are in the area, Phosphorescent will be playing this years Troika Music Festival in Durham on November 3rd and Bull City Headquarters. Below is a track, but this is a must own album.
(mp3) A Picture of Our Torn Up Praise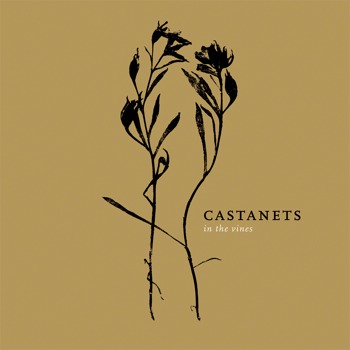 Castanets have been a staple here at TPATS from the beginning and with the release of the latest, In The Vines, we are excited! After reading the below snippets from AK we feel kind of bad, but this album really harnesses a raw emotion that allows the listener to tap into, and really relate, or should I say, an almost palpable feeling. like blood in the mouth. You can taste it and with this release you can not only hear it, but you can feel it. A rustic journey that was there as soon as I opened the door.
Asthmatic Kitty wrote, "Ray Raposa of Castanets had almost finished his follow-up to First Light's Freeze (2005) when three men in strange masks mugged him at gunpoint in front of his home in Bedstuy, Brooklyn. Stealing Raposa's rent money, iPod and security, the three thieves climaxed a year of depression and nomadic, nocturnal dislocation. Not long after the mugging, Raposa completed In The Vines. "
They go on to say, "If the Castanets' debut, Cathedral (2004) was a road narrative and First Light's Freeze a malaise of longing, In The Vines is an attempt to reconcile the fear of the spaces between the journeys. Says Raposa, "There is a definite rootlessness. Not so much pursuit as just waking up somewhere else, then somewhere else again. I have had to halt production and/or writing and/or thinking about this album repeatedly due to actual, incapacitating depressions. Totally crippling. The bad kind. Off of the road, it's been a pretty bad year."
One man's horror is another man's pleasure and Castanets, and the release In The Vines, rise to the occasion and deliver an amazing LP. Below are two tracks from the release and links to acquire. Enjoy.
(mp3) Sway
(mp3) This is the Early Game